Our annual spring picnic is a few weeks away. If you wish to come to school for lunch with your student, email
attendance@schoolcraft.org
so we can get a lunch count.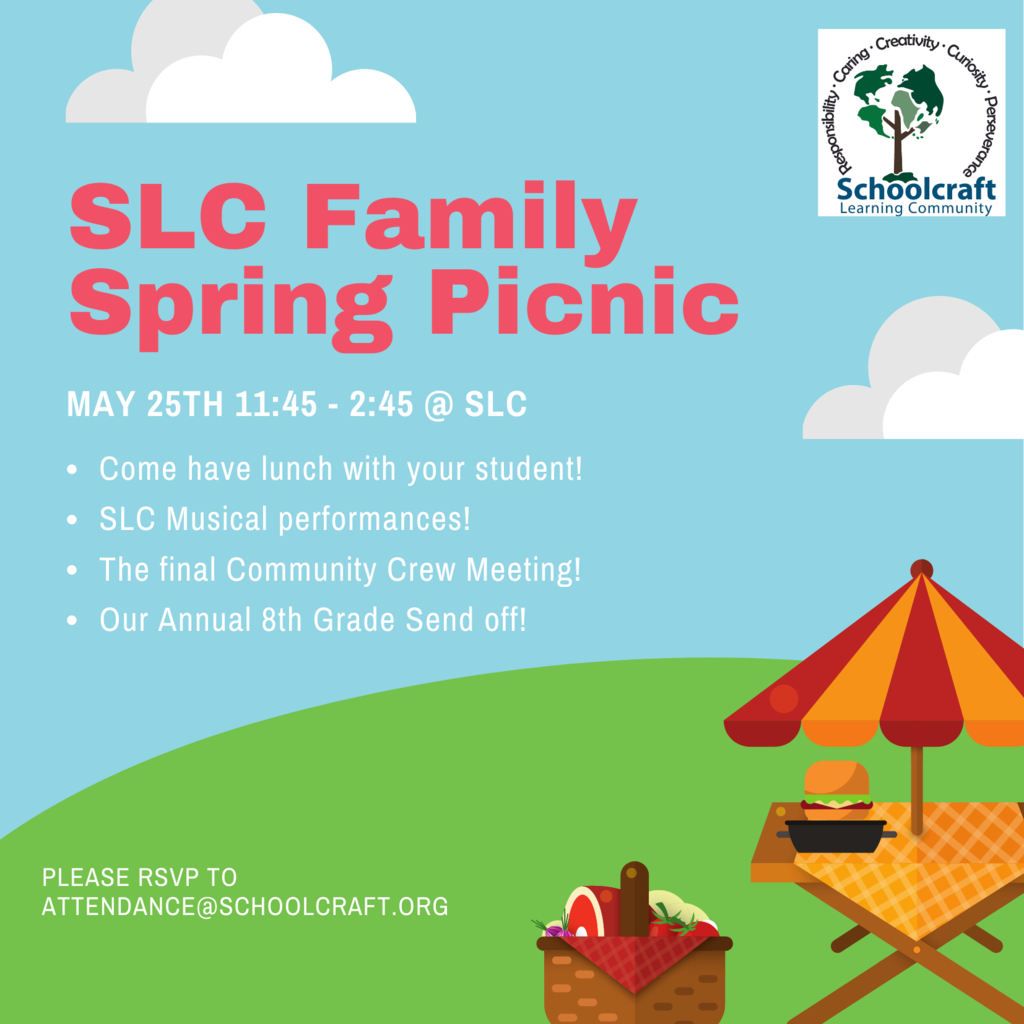 The SLC Fieldwork Food Truck Fundraiser is tomorrow! It should be a beautiful afternoon, so stop by for some awesome food, great music, fun games and activities. All to support the fieldwork students go on at SLC! Hope to see you there!

We are excited to have Teresa's Wicked Tasty Food at the SLC Food Truck Fieldwork Fundraiser. Teresa has 3 grandchildren at Schoolcraft, and makes some absolutely delicious food! Stop by, say Hi, and grab a bite next Tuesday!!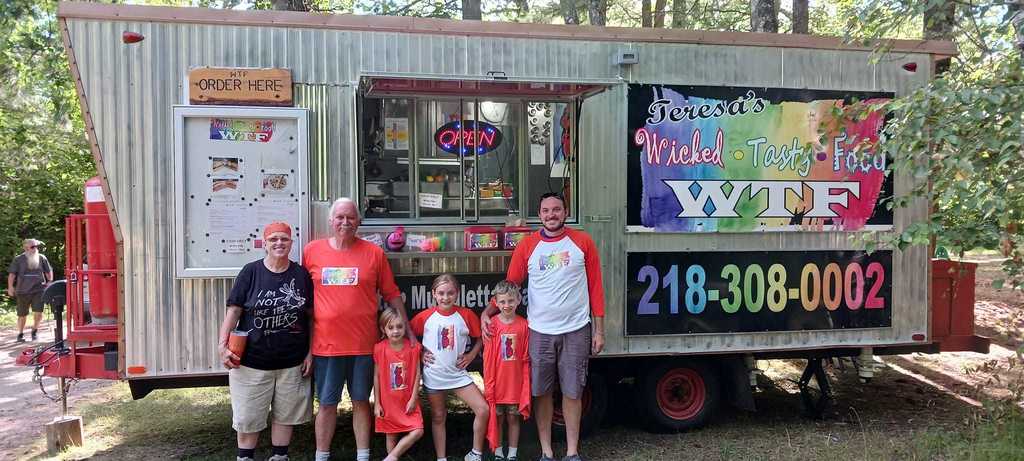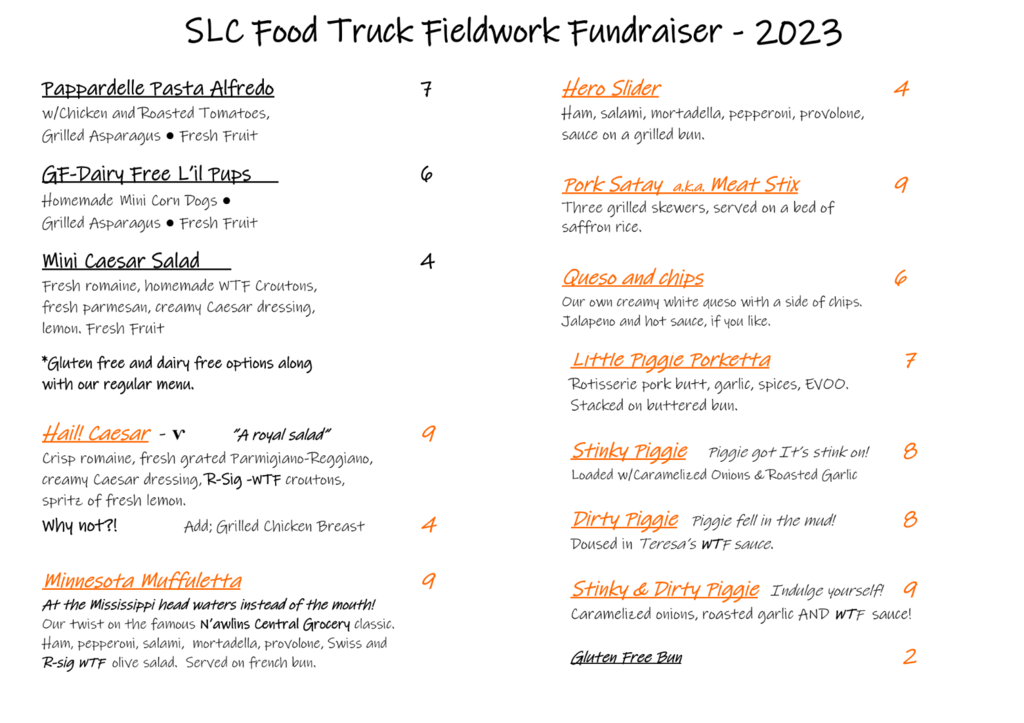 Schoolcraft will be closed Friday April 21 due to continuing poor weather and travel conditions. We do apologize for any inconveniences this may cause. Thank you.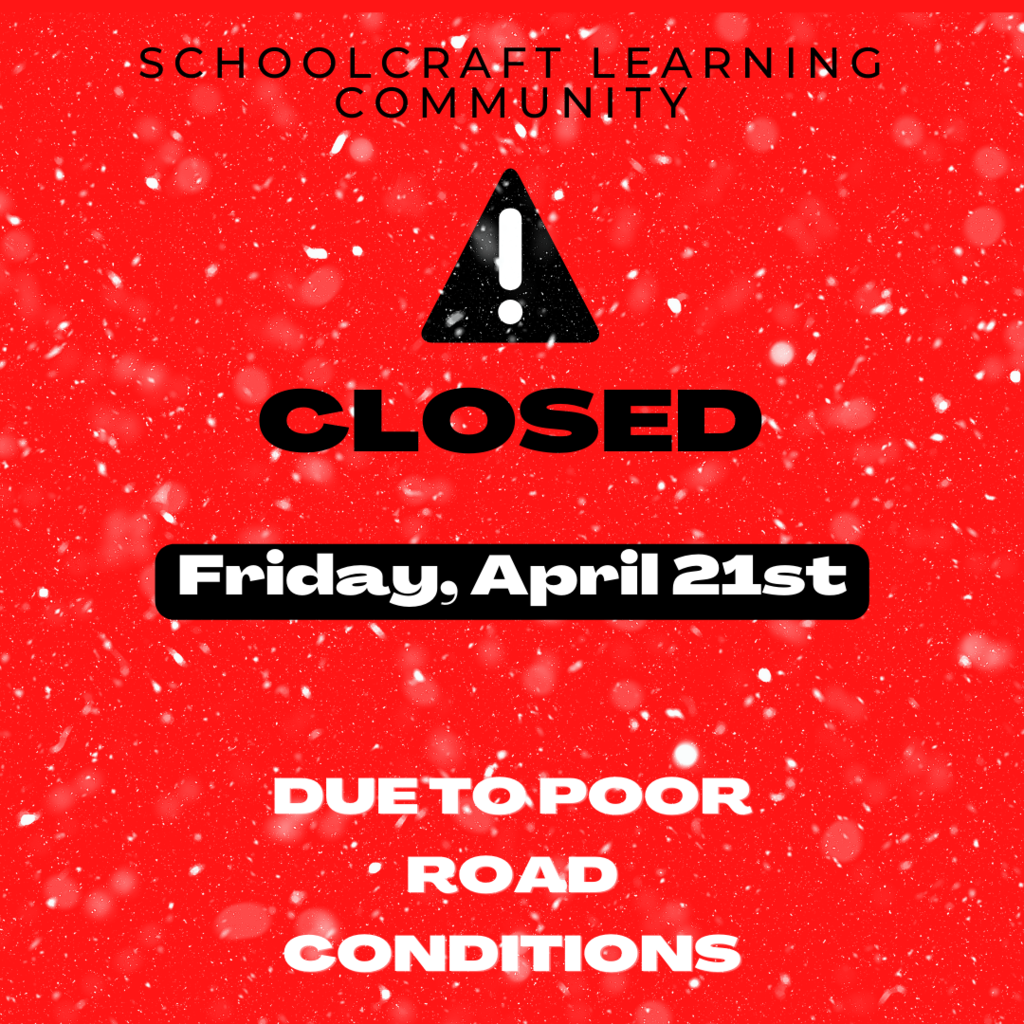 Tomorrow, Thursday April 13th, is our Family Forest Night "Take 2"!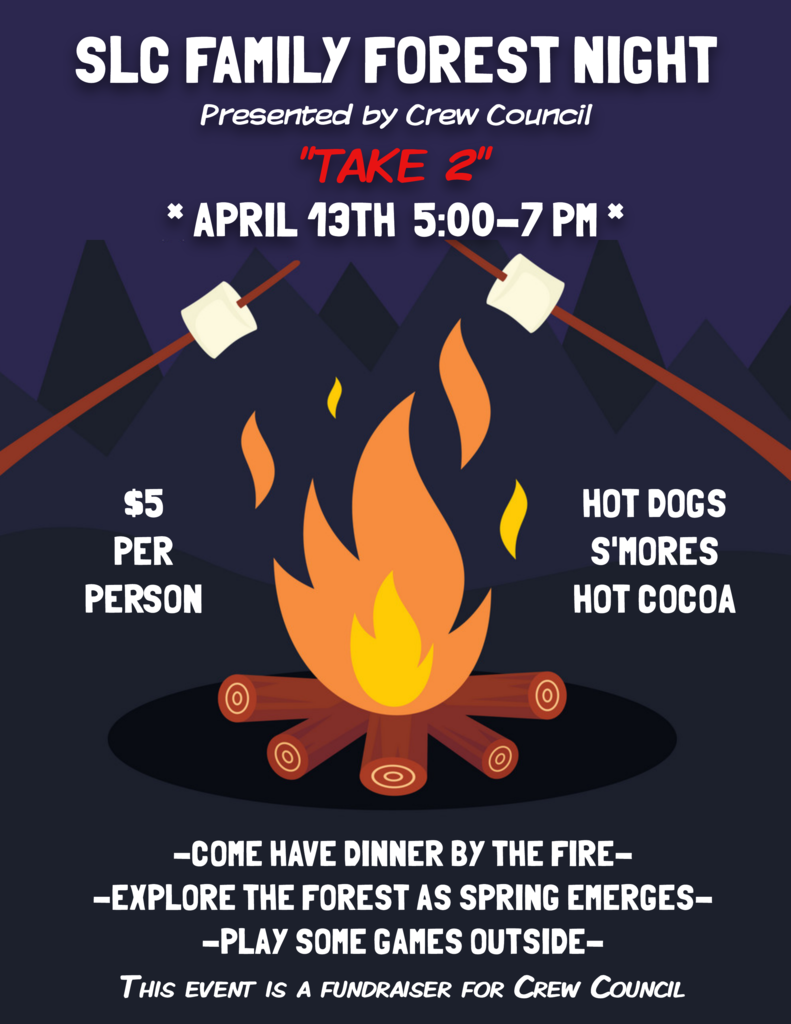 Due to continuing weather conditions Schoolcraft will be closed today, Thurs April 6th. Also a reminder that there is no school on Fri the 7th or Monday the 10th. Stay safe and enjoy the long weekend. Thank you.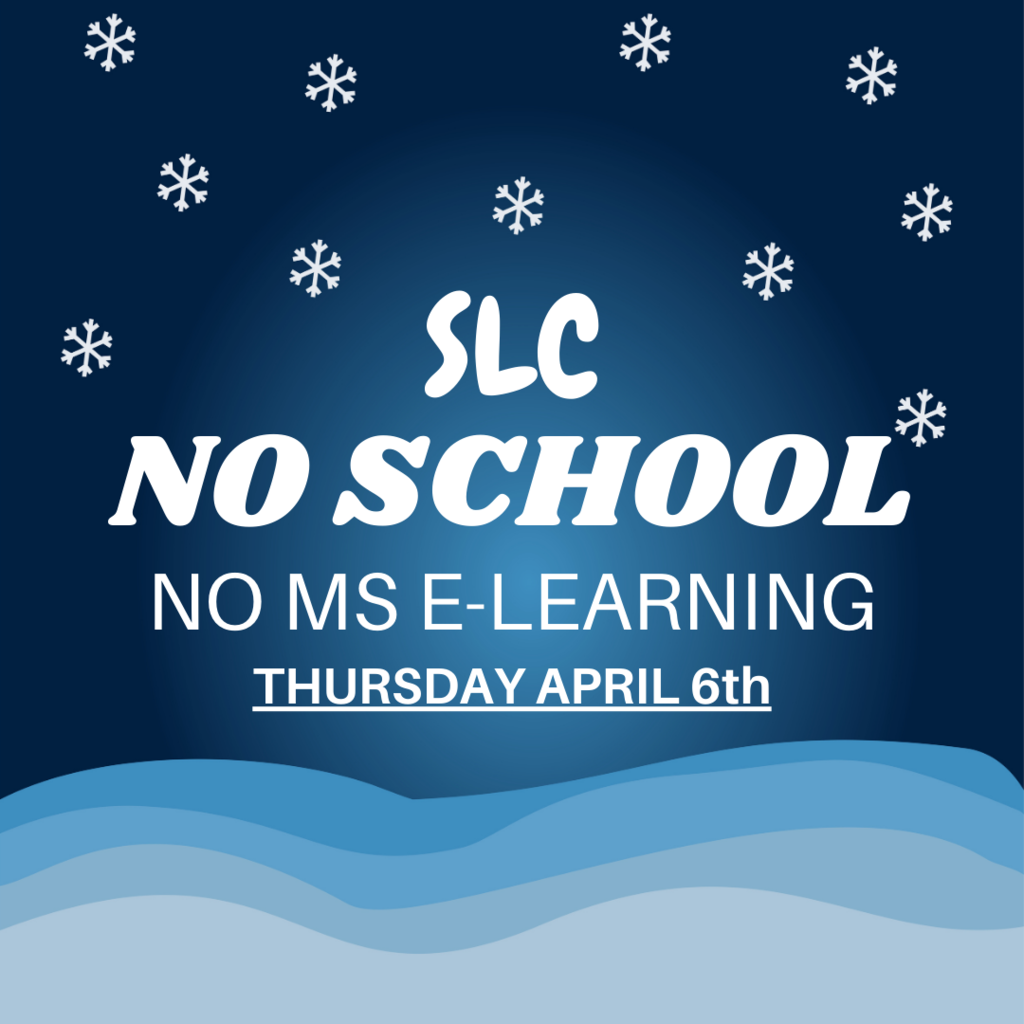 Due to road conditions, Schoolcraft will have a 2 hour late start on Thursday April 6th. Students and staff should report 2 hours later than regularly scheduled. Breakfast will not be served. Thank you.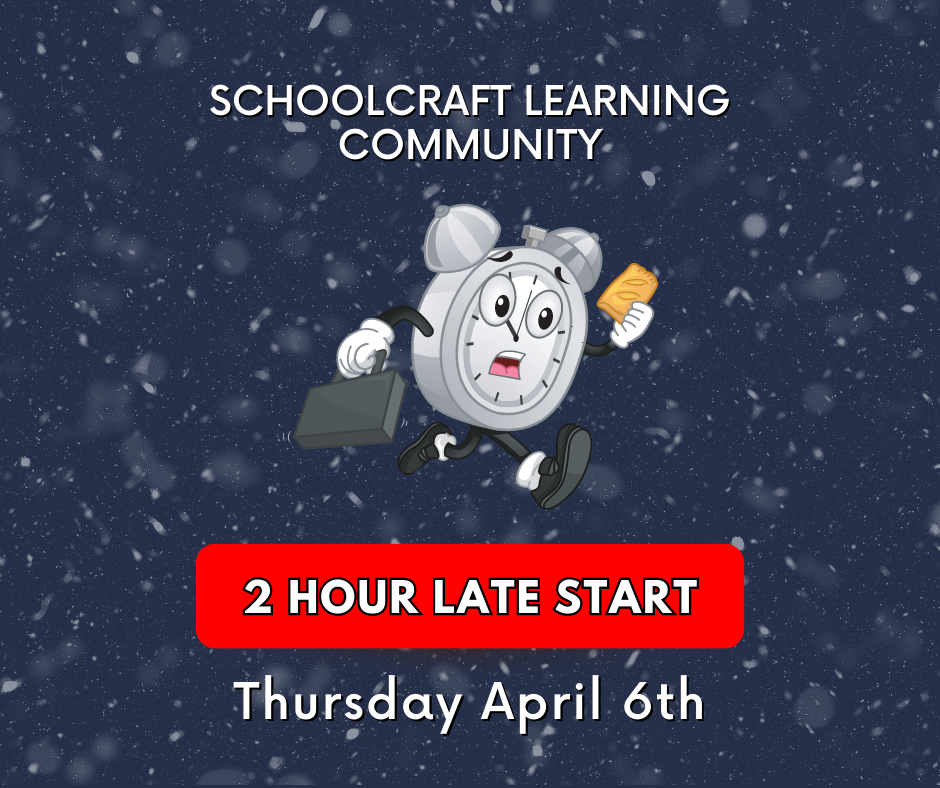 Due to impending weather, SLC will be closed Wed Apr 5th. This will be an E-Learning day for grade 6-8. After school clubs are canceled Tue. and Wed.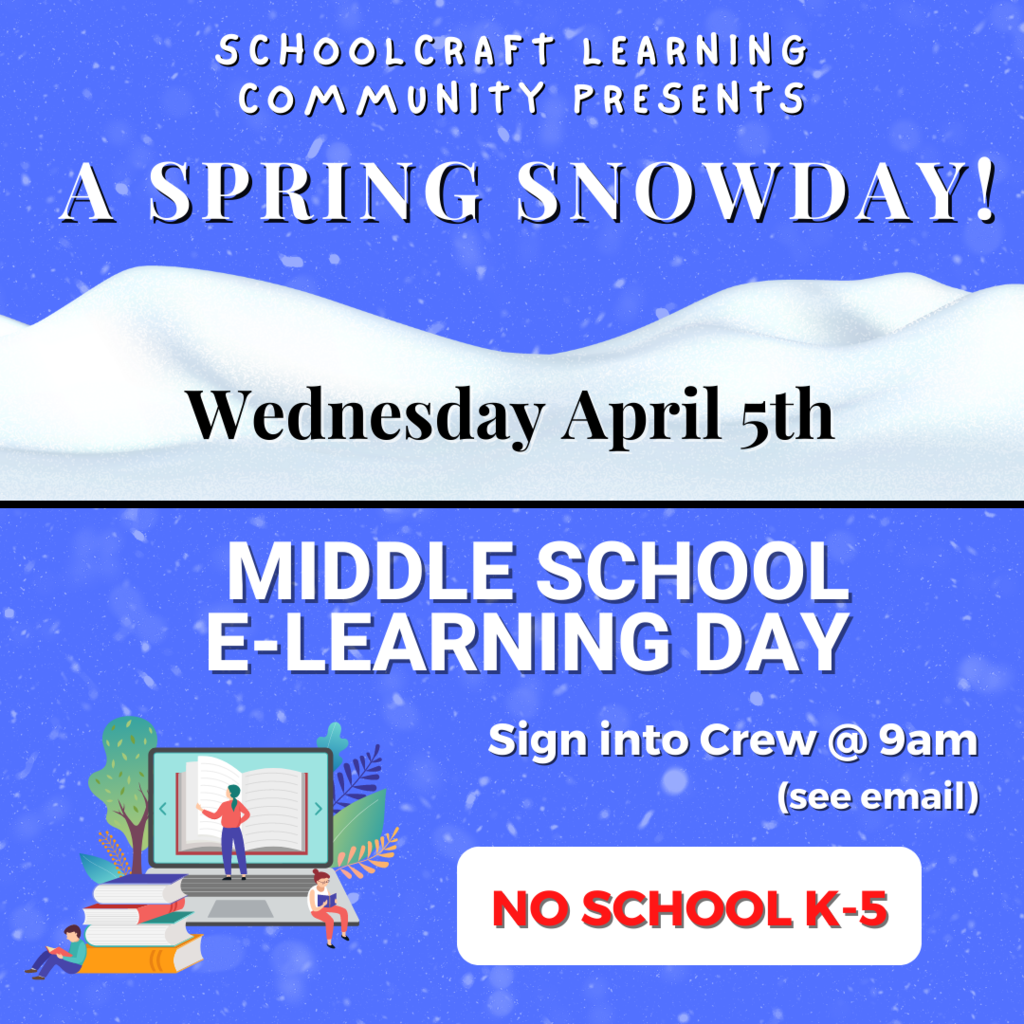 No Hockey Club today due to incoming weather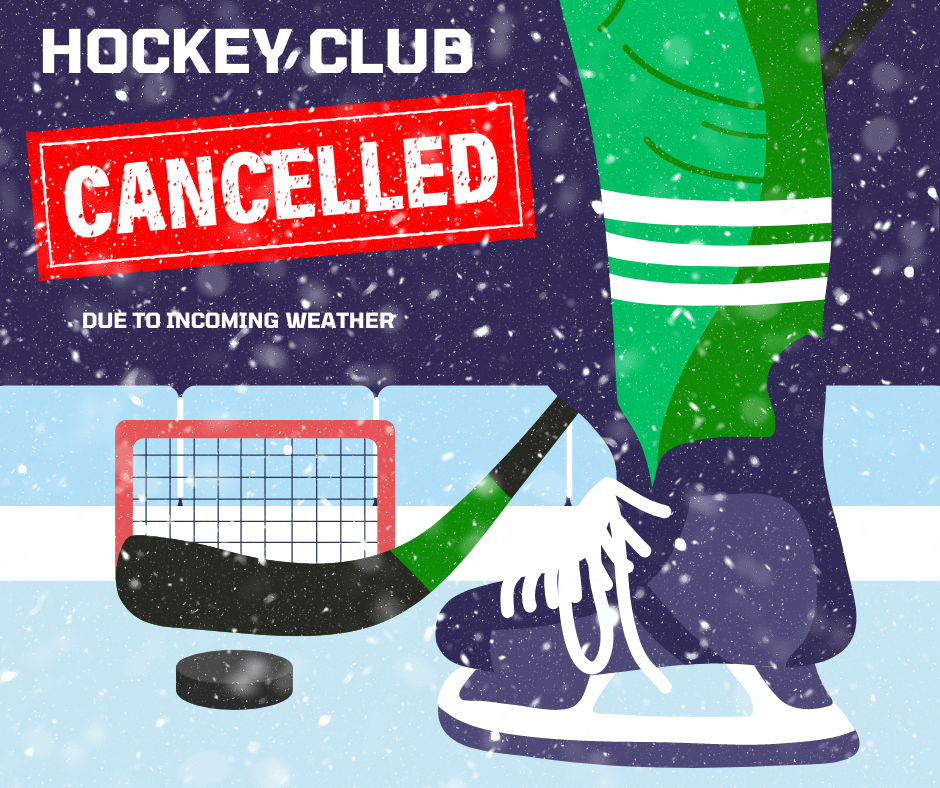 Schoolcraft will be 2 hr late Wednesday March 22 due to inclement weather. Breakfast will not be served at school.

Schoolcraft will have a 2 hr late start today, Thursday March 16th. Breakfast will not be served at school. Buses will be running 2 hr late. Students can begin arriving at 10:30

Family Forest Night is Tomorrow! Our Crew Council has been working hard to put this event on. Come roast a meal on the fire & enjoy the Wintry Forest before its gone! You can always warm up by the fire or head inside for hot cocoa and games! Hope to see you there!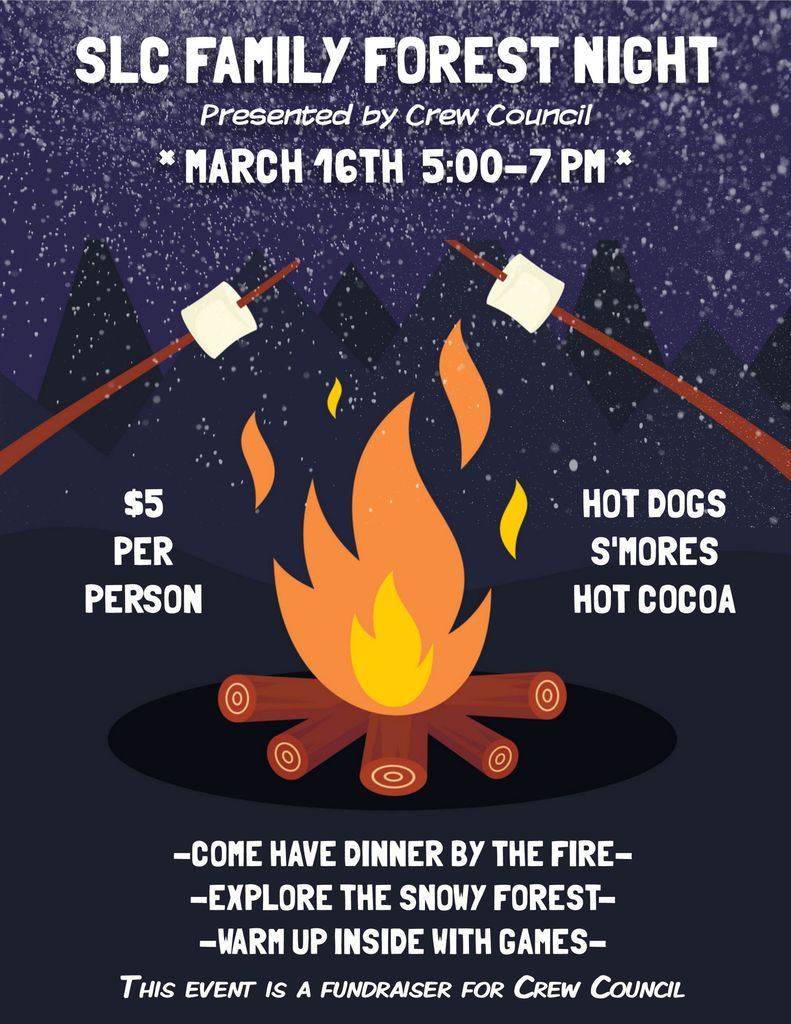 There will be a special board meeting this Wednesday March 15th @ 3pm at SLC as the board conducts interviews for the next Director of Teaching & Learning.

SLC Winterfest "Take 2" is tomorrow, Friday, March 3rd! Check your emails for last minute details. Should be a beautiful and awesome day!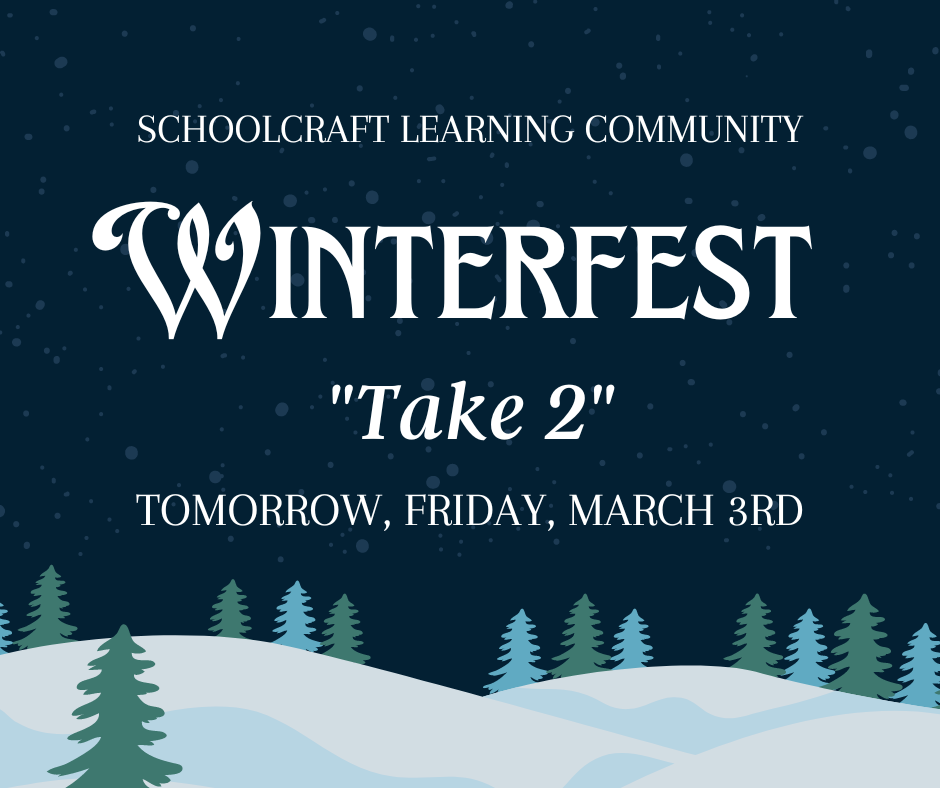 -Leadership Search Update- The board has extended an offer for the Director of Operations position and will be conducting interviews for the Director of Teaching and Learning. The date for the interviews will be posted shortly.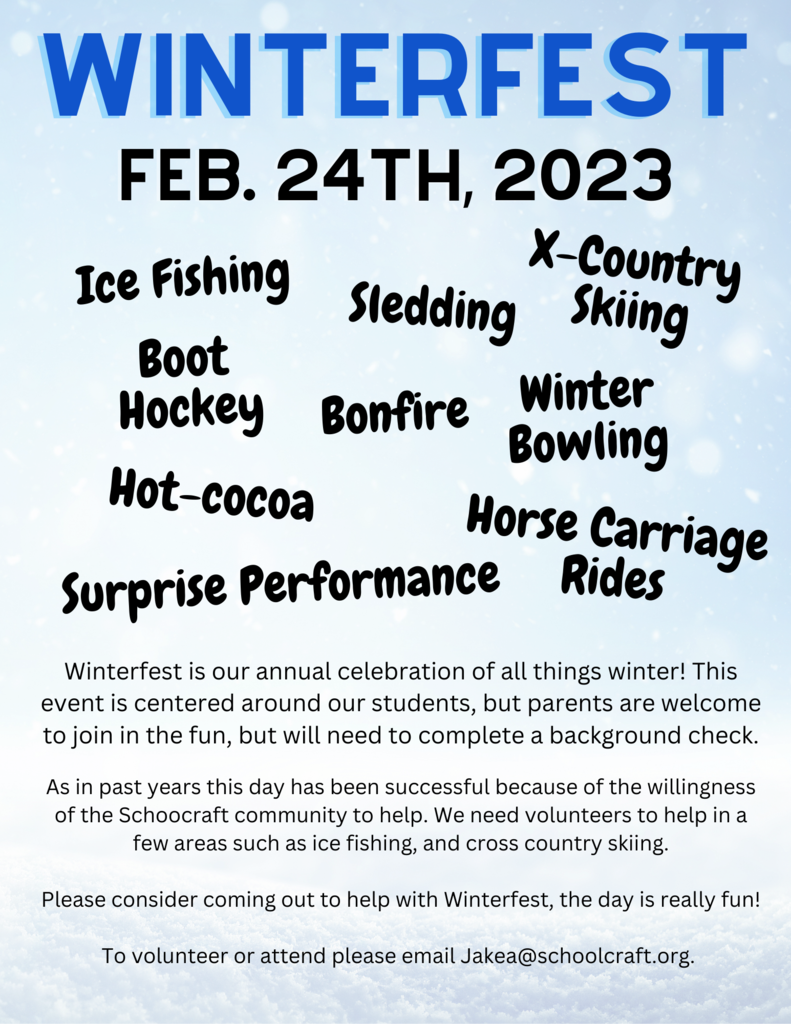 Hello Schoolcraft Community, The repairs to the water system were successful and we will be back in session tomorrow on our normal schedule tomorrow, Thursday February 2. I again want to thank everyone for their patience and understanding as we worked through this unexpected and complex situation. We are excited to have everyone back on site tomorrow.

Unfortunately, due to ongoing building issues, SLC will be closed Wednesday, February 1st. Please check your emails for further details, thank you for understanding.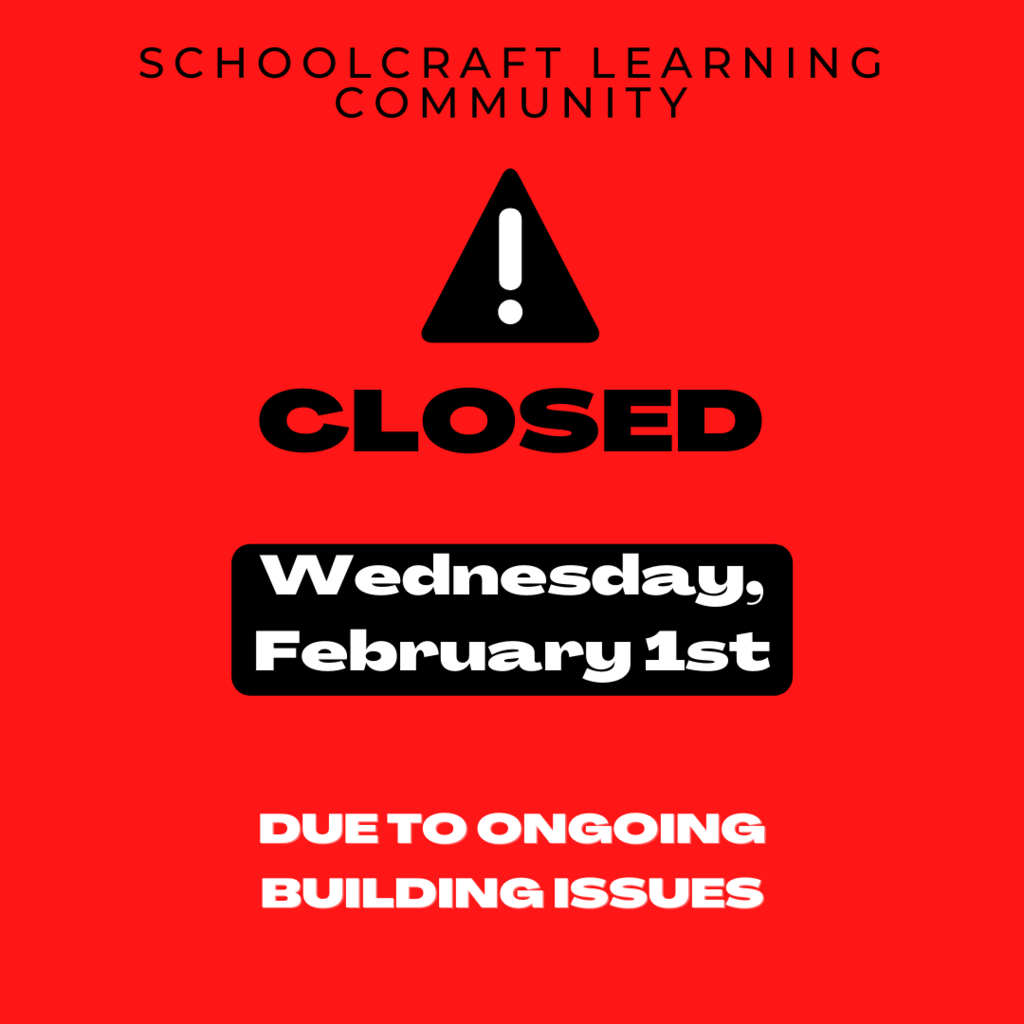 We are sorry to report that further issues have been discovered at Schoolcraft. The earlier power issues resulted in a failure in the water system's electrical components in building A. We will have to be closed Tuesday to conduct repairs. Tuesday will again be an e-learning day for middle schoolers. We sincerely apologize for the conflicting messages this evening. Again, Schoolcraft will be closed Tuesday January 31st and it will be an e-learning day for the middle school.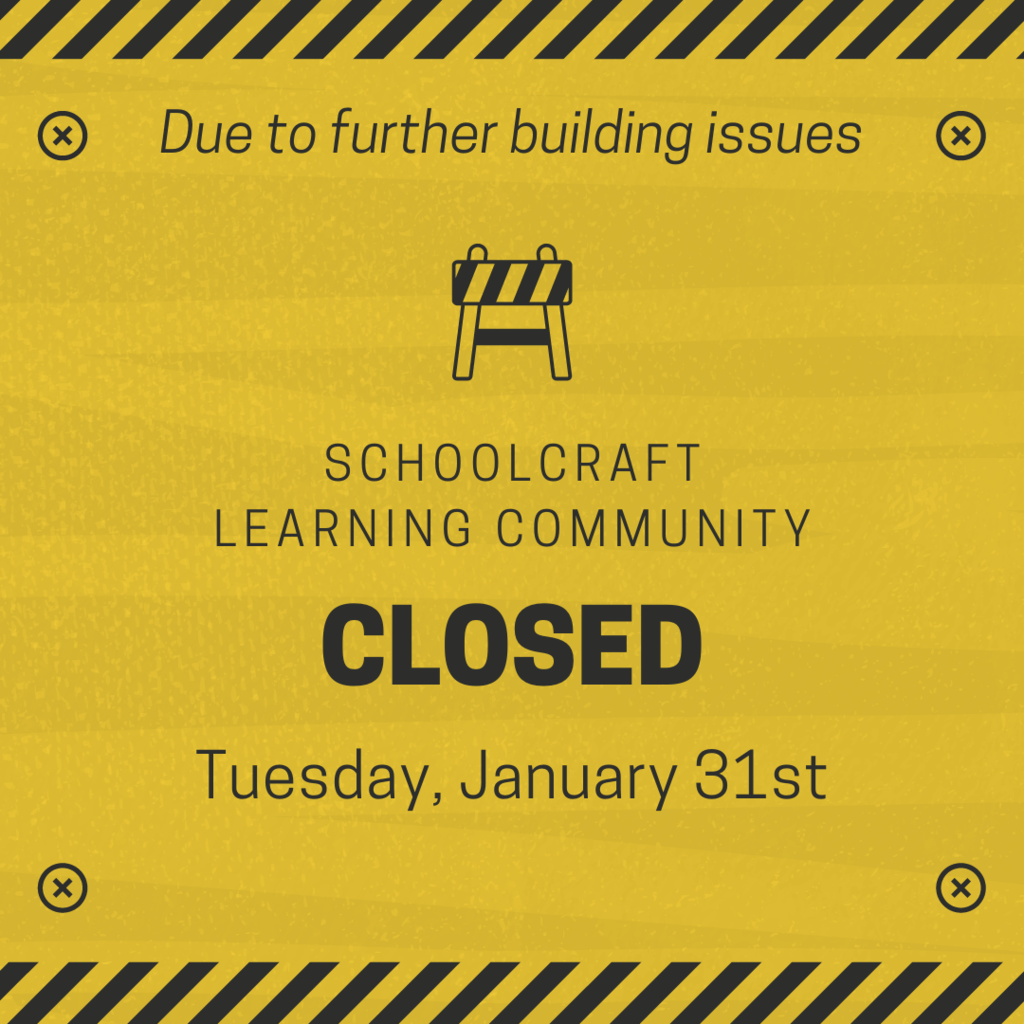 Schoolcraft will have to be closed on Monday, Jan. 30th. This will be an E-Learning day for Middle Schoolers. Today there was a power outage in the area around the campus. After power was restored it was discovered that their was an issue with the transformer that provides power to the school. Beltrami Electric has been out to work on it and have determined that the transformer needs to be replaced. Due to the logistics of replacing the transformer Beltrami Electric cannot complete the project before tomorrow. We apologize for any inconvenience this may cause. Please check your E-mail for more info and we will be sure to keep you up to date as things progress.